We are sorry, the English version of our website is under construction.
Romanian and Hungarian versions of the page are available at this stage. Thank you for your understanding.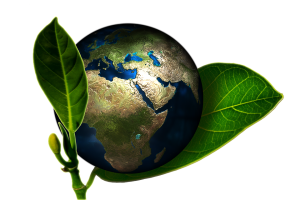 The Directive 2014/52/EU of the European Parliament and of the Council of 16 April 2014 amending Directive 2011/92/EU on the assessment of the effects of certain public and private projects on the environment can be consulted here: http://eur-lex.europa.eu/legal-content/EN/TXT/PDF/?uri=OJ:L:2014:124:FULL&from=EN.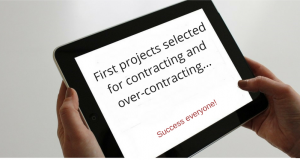 The Interreg V-A Romania-Hungary Programme is pleased to announce the list of the first 19 projects selected for contracting and over-contracting after the 1st Open Call, worth a total of more than 22 million EUR, ERDF. The 1st Open Call was launched on December 29, 2016, for the following investment priorities: Ip 6/b – investments in the water sector, Ip 6/c – natural and cultural heritage, as well as Ip 5/b – disaster management and was open until June 30, 2017.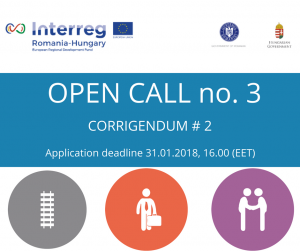 We kindly inform potential applicants that the Guides for applicants and the Application package related to the 3rd Open Call for Proposals has been modified for the second time. The application package has been updated.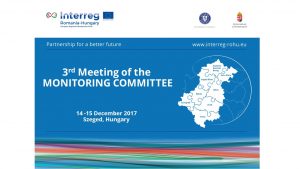 The 3rd Monitoring Committee (MC) of the programme was held on December 14-15, 2017 in Szeged, Hungary. Important decisions have been made during the meeting in relation to the following main topics: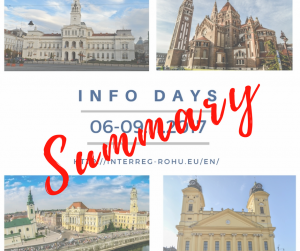 We are happy to announce that with the launching of the 3rd round of Calls, the entire remaining Programme financial allocation, i.e. 90,595,062.00 EUR ERDF, has been made available, for both normal and strategic projects. In this context, the Programme organised, between November 06-10, 2017, a series of 8 Information seminars, 1 for each of the two active Calls, in 4 different locations, and a Partner Search Forum, for the Open Call. A total number of 228 participants, from both countries attended the events.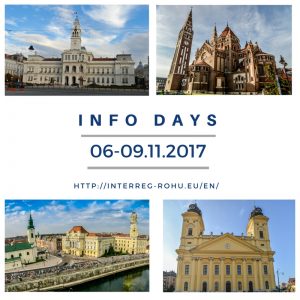 In view of the upcoming launch of the 3rd round of Calls for proposals, the Joint Secretariat organises a series of Info Day events and a Partner Search Forum, during November 06-10, 2017. The envisaged Calls will open the following Investment priorities: 3rd Open Call: 7/c (transport systems), 8/b (employment) and 9/a (health-care) 3rd Restricted Call: 6/c (natural and cultural heritage), 7/c (transport systems) and 8/b (employment)

Loading…