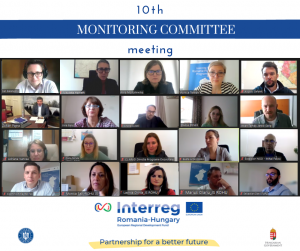 The Monitoring Committee of the Interreg V-A Romania-Hungary Programme met on October 11th 2022, to discuss the programme's implementation status and to decide on the future use of the available ERDF.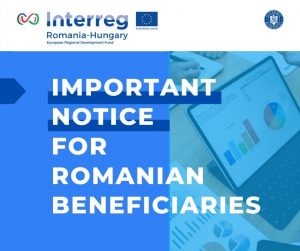 The Romanian beneficiaries of Subsidy contracts can adjust their public procurement contracts/sectoral contracts/framework agreements related to investment projects financed from non-reimbursable European funds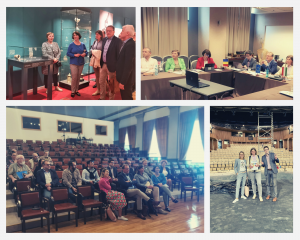 Between 17-18 May we had the pleasure to host the visit of our colleagues from the European Commission (EC), namely Mr. Pascal BOIJMANS, Head of Unit – Interreg, Cross-Border Cooperation, Internal Borders (DG Regio), and Ms. Anna-Monika MODZELEWSKA, our ROHU Programme's desk officer.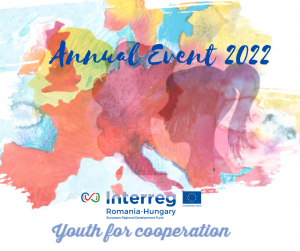 CELEBRATING THE EUROPEAN YEAR OF YOUTH! What do you want to be when you grow up? ☕️ barista ✔️/ ❌ 👩🔬 doctor ✔️/ ❌ 👩🚀 astronaut ✔️/ ❌ Not sure yet❓ See what job other youngsters in your region chose and why they love it❗️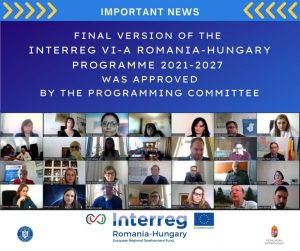 We are pleased to announce that the Programming Committee approved the Interreg VI-A Romania-Hungary Programme, during the 4th PC meeting held online on Tuesday, March 22nd, 2022.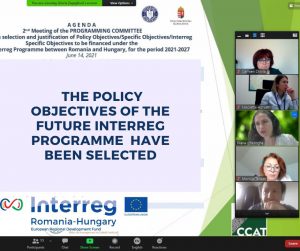 On Monday, June 14, 2021, the Programming Committee (PC) of the Interreg Programme between Romania and Hungary, for the period 2021-2027 approved the selection of the Policy Objectives (PO) and relevant Interreg Specific Objective (ISO) to be financed in the next programming period.
The Coronavirus pandemic demonstrated to all of us that we are not prepared well enough to prevent an epidemic. However, what we can do is to limit the spread of infectious diseases by applying swift response measures, as required.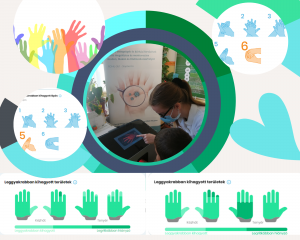 Starting with November 2019, Arad County Council, together with Csongrád-Csanád County Health Care Center – Hódmezővásárhely – Makó is implementing the project ROHU- 361 "Joint prevention and surveillance of infectious diseases and hospital-acquired infections in Arad, Makó and Hódmezővásárhely".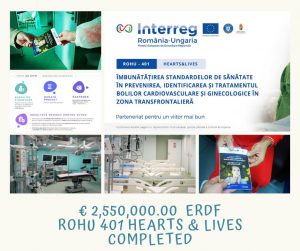 By their nature, health issues go beyond the limits of the borders between countries. The ROHU 401 HEARTS & LIVES project provides all conditions for a joint approach of health-related needs emerging on both sides of the border.

Loading…