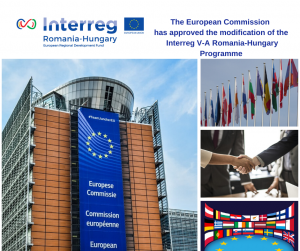 The European Commission approved the modification of the Interreg V-A Romania-Hungary Programme, on October 18th, 2019. Following the launching of all available funds and projects selection within the 3rd Open Call, the Management Authority proposed a second modification of the Cooperation Programme, for reallocation of funds.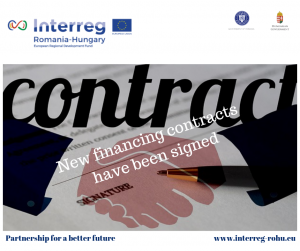 The Interreg V-A Romania-Hungary Programme announces the signing, by the Ministry of Regional Development and Public Administration in Romania as Managing Authority, of 3 new financing contracts in the frame of the 1st and 2nd Open Call, one Concept Note financing contract and of the first 3 Full Application financing contracts.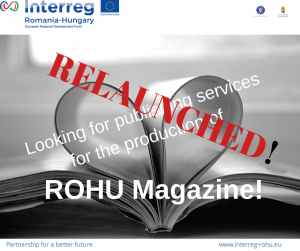 Oradea Regional Office for Cross-Border Cooperation (BRECO), as Joint Secretariat of the Interreg V-A Romania-Hungary Programme has launched a public procurement procedure for the acquisition of services in order to produce and publish the trilingual publication ROHU Magazine.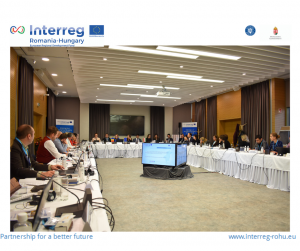 On Wednesday, November 13, 2019, the first meeting of the Programming Committee, the structure responsible for the strategic planning and programming of the Interreg Program between Romania and Hungary for the period 2021-2027, was held in Nyiregyhaza (Hungary). On Thursday, November 14, 2019, the 7th meeting of the Monitoring Committee for Interreg V-A Romania-Hungary Programme was held also, in Nyiregyhaza.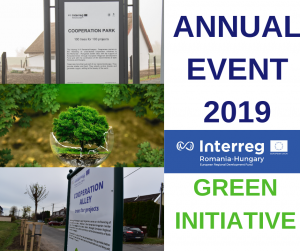 Every year, the Interreg V-A Romania- Hungary Programme organises its Annual Event, aiming at promoting the Programme, the financed projects and in particular the achieved results to the wide public. In 2019, the Programme chose to dedicate the event to one of our guiding principles: environment protection.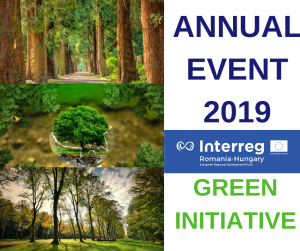 The INTERREG V-A ROMANIA-HUNGARY Programme announces the organization of the Annual Event entitled "GREEN INITIATIVE" that will take place on the 11th – 12th November 2019, in Pecica, Arad County (RO) and Gyula, Bekes County (HU).

Loading…